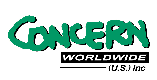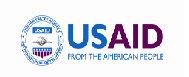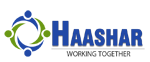 Project Title: Rehabilitation of Damaged Water Supply, Sanitation Facilities and Hygiene in Three Flood Affected Union Councils of District Shangla
Duration: 13 April 2011- 13 Sep 2011
Funded by: Concern Worldwide under RAPID Funded/USAID
Project Introduction & Background:
The project"Rehabilitation of Damaged Water Supply, Sanitation Facilities and Hygiene in Three Flood Affected Union Councils of District Shangla"was designed to rehabilitate the water and sanitation facilities of the flood-affected people of district Shangla, Khyber-Pakhtunkhwa (KPK) province by contributing to the improvement of water supply situation, sanitation and hygiene. The project was implemented in three Union Councils (Opal, Kuzkana and Dhamori) of district Shangla. The project focuses on raising awareness of the local communities on use of safe water, latrines and practicing personal hygiene.
Village committeeswere formed and empowered to deal with their organizational matters themselves. Beneficiary's lists were physically verified by Haashar's staff in community meetings, village committees and potential beneficiaries. Village committees were also facilitated in transportation of construction material to the concerned villages. Haashar also made all efforts to ensure accurate beneficiary targeting.
Final activities completed:
During the Project period the following activities were accomplished
| | | | |
| --- | --- | --- | --- |
| S.No | Name of activities | status | Numbers |
| 1 | Identification and verification of beneficiaries | completed | 2380 HH |
| 2 | Strengthening of existing CBOs | completed | 17 |
| 3 | KAP Survey | completed | 270 |
| 4 | Preparation of social and technical feasibilities | completed | 17 DWSS |
| 5 | Signing of ToR for Water supply schemes | completed | 17 DWSS |
| 6 | Water quality testing | completed | 17 DWSS |
| 7 | Procurement of construction material | completed | – |
| 8 |  Distribution of construction material for HH latrine | completed | 70 |
| 9 |  Implementation of physical work on DWSS | completed | 17 DWSS |
| 10 |  Arrange hygiene sessions | completed | 17 |
| 11 |  Distribution of hygiene kits (6 hand washing soaps, a towel, a nail clipper and one sanitary cloth) | completed | 2380 |
WASH Hygiene Education
Under this outcome, WASH Hygiene Education has been demonstrated to 50% flood affected men population through hygiene sessions. 17 hygiene sessions have been delivered in 17 CBOs by field officers including personal, domestic and environmental hygiene.
Appropriate use of water and proper/ safe storage is also demonstrated during hygiene sessions in 17 CBOs. In domestic hygiene water usage plays an important role.  The participants were also delivered personal hygiene education including the hands washing habits, usage of soaps nail cutting etc.
Provision of Hygiene Kits
2380 Hygiene kits distributed in 17 villages of three union councils of Shangla district having soap, towel, hygiene cloth and bag. All kits were handed over to men members of CBOs with basic knowledge for dissemination to other family members. Kits were delivered to all flood affected people in working area.
Sanitation
Under this sector 70 flood affectees were identified and verified for the provision material for construction of permanent latrines. This identification took a lot of time for proper and accurate beneficiaries in three affected union councils.  ToPs signed with the beneficiaries and material provided to each beneficiary as per provision of the proposal i.e.  Cement, P-Tripe, Sanitation Pipe, SanitationPipe, SteelDoor, Tee, W C and Ventilator. Latrine construction is permanent structures.
Water supply schemes
17 DWSS were identified through CBOs and survey, cost estimation,   social and physical feasibilities were also made. Formation of project implementation committees (PIC), 5 members having technical skills and accepted from all CBO members was accomplished. They were provided construction material at site. Technical supervision made by field engineers and socially back up by field officers. Pre water quality tests of 17 DWSS were done and all tests found negative. Water is now available in household's vicinity area and all schemes have been handed over to community for use and look after.